A Ghostly Encounter
Explore Haunted St. Augustine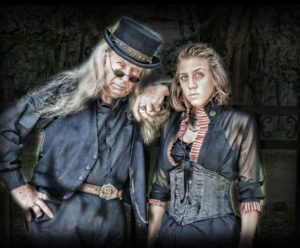 Join our Storytellers as they take you through the old city visiting some of their favorite haunts. Your tour begins at 11C St. George Street, which is just east of Al's Pizza, Look for our courtyard across from Castillo de San Marcos and our new building! , Meet your guide and then stroll the darkened streets of the Ancient City hearing stories of the long deceased residents who have not moved on. You will be visiting (2) two cemeteries along the way and ending the tour at the same courtyard where you started near the City Gates!
This is the only ghost tour in town that since 1998 has been operated by the same owner. Our stories and locations are all throughly documented and researched, so please join us, we are dying to meet you.
Tour starts at 11 C St. George Street
FOR INFO CALL: (904) 827-0807 OR 877-606-3820
Summer Hours in effect ~ Tours at 7:30 pm Nightly, and later as required.
Tickets are $18/person for adults and 
$10.00 for children 11-6
Please call 904-827-0807 or 1-877-606-3820 if you have any questions about purchasing tickets online for A Ghostly Encounter.
If you want to contact us,  send photos or videos, please send them to
Email: contact@staugustineghosttours.net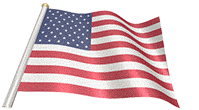 Discounts for Active Military & Full-Time First Responders.
Thank You for what you do for us everyday!
Call 904-827-0807 for additional information Pets well behaved on a leash are welcome to join you at no additional charge
What makes a Ghostly Encounter different from the other walking ghost tours?
•It is THE ghost tour that was featured on TNT's Liars and Legends, The Travel Channel, The Today Show as well as local ABC, CBS, and NBC affiliates