Paranormal Adventures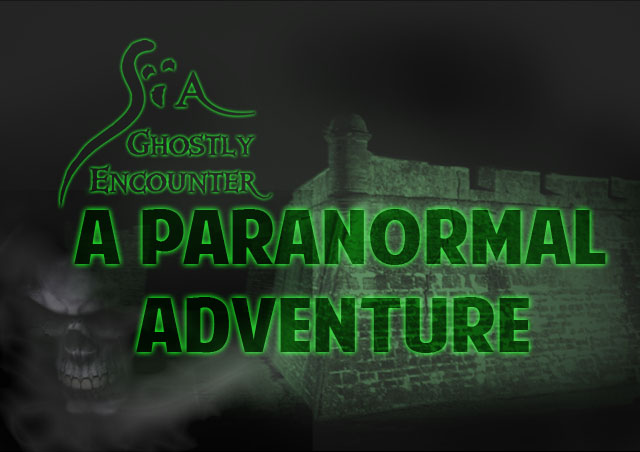 Local Paranormal investigators lead you on the tour of lifetime!
*All tours limited to 10 people.
Reservations must be made before 3 pm the night of the tour.
Choose your PARANORMAL ADVENTURE TOUR
Questions ? Call us  904- 827-0807
 ACPI = Ancient City Paranormal Investigation $30.00 per person

Adults or 16 and older with a parent
Available Friday & Saturday Nights by Reservation Only 10:00 PM – 12:00 Midnight.  (Longer tours available at additional cost)
Venture into a verified haunted location with experienced an Experienced Paranormal Investigator on a 120 minute Paranormal Adventure. Use state of the art equipment such as K-2 meters, infrared cameras and digital recorders just like you have seen on TV!  Enter the Love Tree Cottage for your private time in the public areas of the building.  Lights out, door shut and cameras roll.  Use our equipment or bring your own, and attempt to interact and capture what is paranormal.  Use our emf meters, digital thermometers, and dowsing rods to see if you can confirm the activity.
Very Limited Availability ~   Reserve Early  ~  Bring your camera!
Ancient City Tours Paranormal Adventure
COMBINE TOURS – 3.5 hours of stories, history and investigations only $40.00

Take both tours and save! Combine A Ghostly Encounter Walking Tour & A PARANORMAL Scientific Investigation for a full evening of Ghost Hunting! (8:30 – 10:00 Walking Tour, then the Investigation from 10:00pm – 12:00 midnight)
RESERVATIONS ARE REQUIRED Minimum of 2 people to confirm tour for that night.
CALL FOR AVAILABILITY PRIOR TO PURCHASING YOUR TOUR
Do you want a unique and interesting team building experience? Let our staff show your staff how to work out of this world and in dimensions they never dreamed of…Memories that will stay with them for a lifetime!  Facing fears and the unknown are proven strategies for team building that promotes cohesiveness and productivity Call for details 904-827-0807
For Entertainment Purposes Only.  Age Restrictions apply for Paranormal Adventure Tour.
8 Responses to Paranormal Adventures